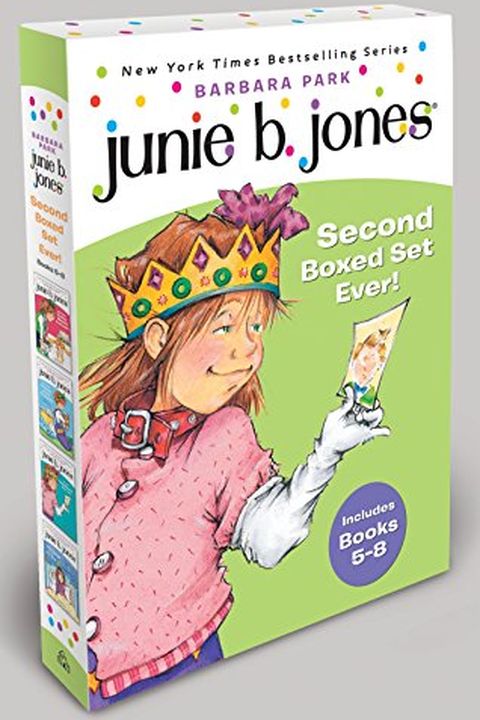 Junie B. Jones's Second Boxed Set Ever!
Junie B. Jones Series
Barbara Park
This boxed set includes four books from the beloved Junie B. Jones series: "Yucky Blucky Fruitcake," "Meanie Jim's Birthday," "Loves Handsome Warren," and "Has a Monster Under Her Bed." Join Junie B. as she faces hilarious and relatable challenges from school to birthday parties to crushes. Perfect for young readers looking for a fun and engaging series to dive into.
Publish Date
2002-05-28T00:00:00.000Z
2002-05-28T00:00:00.000Z
First Published in 2001