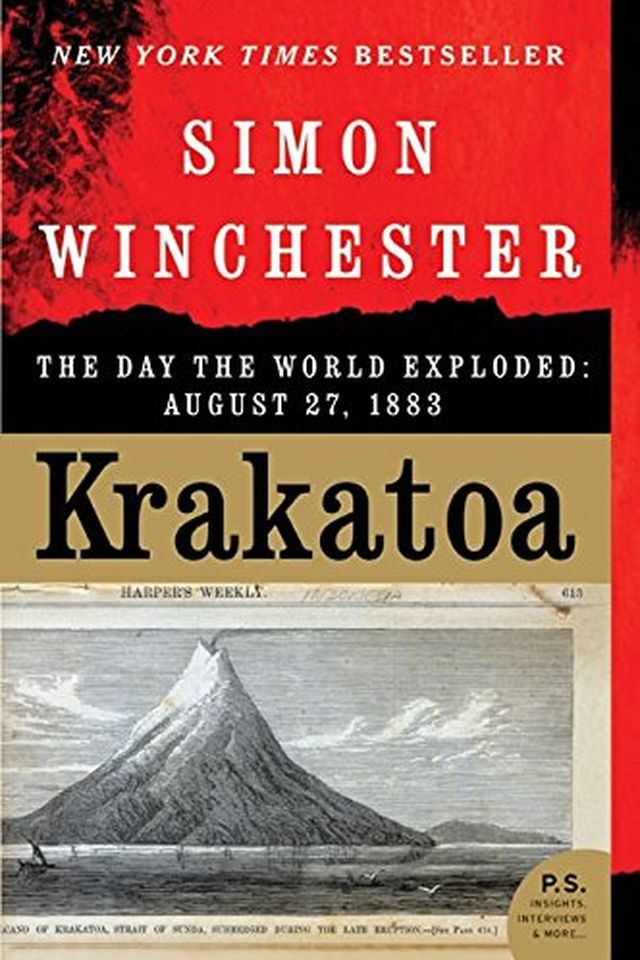 Krakatoa
The Day the World Exploded
Simon Winchester
This book delves into the catastrophic eruption of the world's most dangerous volcano, Krakatoa, and the enduring effects it had on the world. The eruption caused an immense tsunami that killed nearly 40,000 people and dust swirled around the planet for years, causing temperatures to plummet and sunsets to turn vivid with unsettling displays of light. Beyond the physical destruction, the eruption also triggered anti-Western militancy among fundamentalist Muslims in Java, making it one of the first outbreaks of Islamic-inspired killings anywhere. Simon Winchester's blend of travel, history, and geology brings this fascinating event back to life.
Publish Date
2005-07-05T00:00:00.000Z
2005-07-05T00:00:00.000Z
First Published in 2003
Recommendations
It's a great book. Get it. Read it.     
–
source