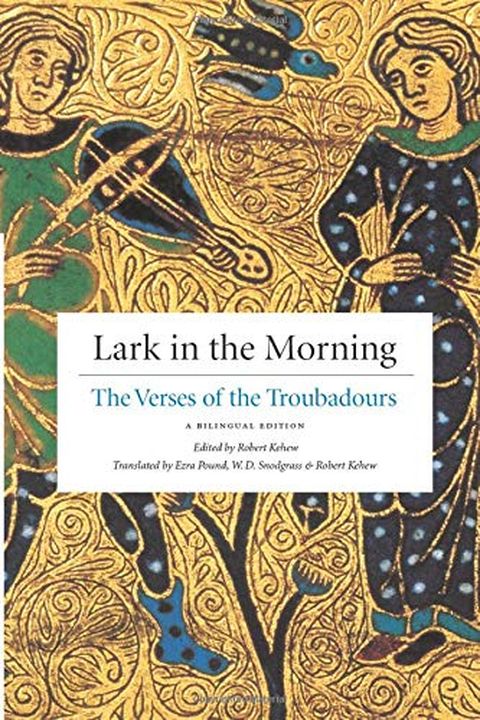 Lark in the Morning
The Verses of the Troubadours, a Bilingual Edition (English and French Edition)
Explore the captivating world of troubadours and their songs of romantic love with Lark in the Morning. This comprehensive anthology brings together verse translations from renowned poets Ezra Pound and W.D. Snodgrass, as well as the original verse forms, honoring the meter, punning, and sound effects of the originals. With an introduction to the major periods of the troubadours' rise and decline and brief contextual information for each poet, Lark in the Morning is an essential collection for lovers of Western vernacular poetry.
Publish Date
2005-09-15T00:00:00.000Z
2005-09-15T00:00:00.000Z
Recommendations
@vicki_pope Love love love that book.     
–
source