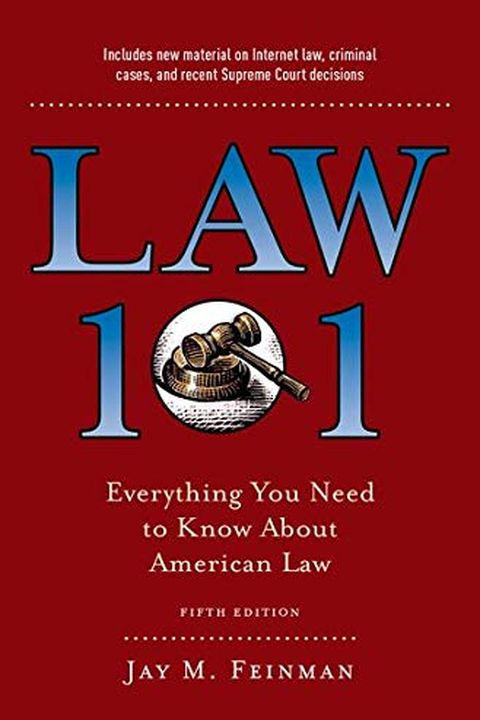 Law 101
Everything You Need to Know About American Law, Fifth Edition
Jay M. Feinman
In this fifth edition of his bestselling classic, Jay Feinman provides an authoritative and up-to-date overview of the American legal system. In the years since the publication of the fourth edition, there have been many important developments on the legal front. The Supreme Court has issued important decisions on presidential powers, freedom of re...
Publish Date
2018-08-08T00:00:00.000Z
2018-08-08T00:00:00.000Z
First Published in 2000
Recommendations
[email protected], the 1st 3 books listed below are legit recs—all w/ favorable reviews. "Reading Law" is terrific, too.     
–
source