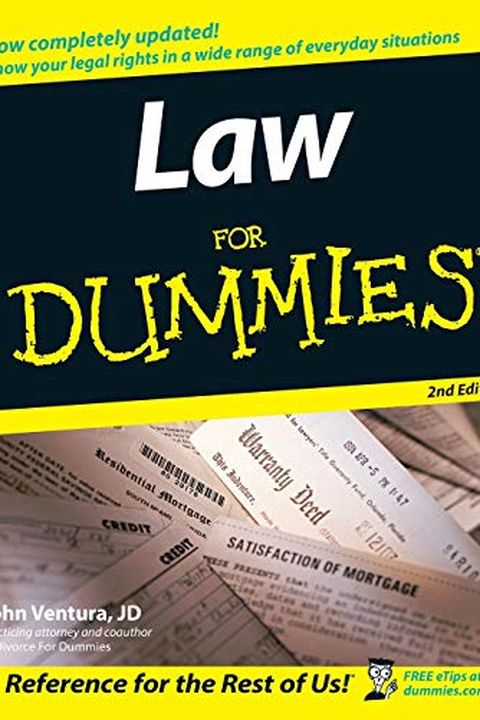 Law For Dummies
JD John Ventura
Get answers to your legal questions -- in plain English! Find out how to protect your family, your money, your job, and your rights If you're like most people, you probably don't know much about your legal rights and responsibilities -- until you run smack-dab into a messy legal problem. Now revised and updated, this friendly guide helps you get a ...
Publish Date
2005-02-25T00:00:00.000Z
2005-02-25T00:00:00.000Z
First Published in 1996
Recommendations
[email protected], the 1st 3 books listed below are legit recs—all w/ favorable reviews. "Reading Law" is terrific, too.     
–
source