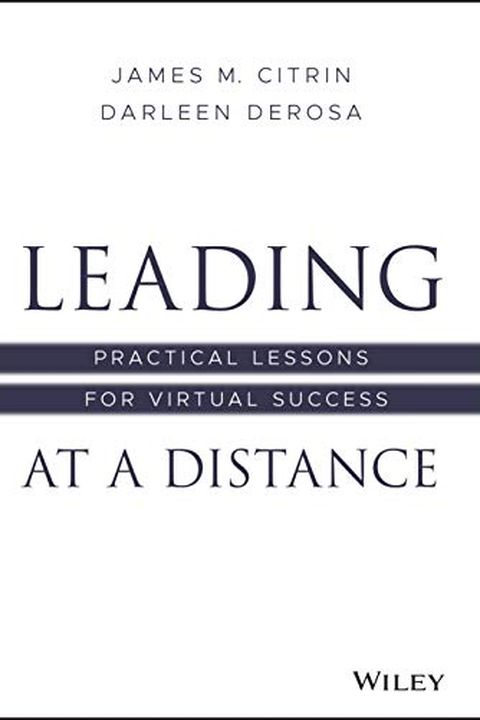 Leading at a Distance
Practical Lessons for Virtual Success
James M. Citrin
Learn how to successfully lead in the new virtual workplace with "Leading at a Distance." This timely resource is backed by research and expertise from global leadership firm Spencer Stuart and informed by lessons learned from Fortune 500 CEOs and executives. As virtual work becomes a permanent fixture, leaders must understand how to build virtual environments that foster connected, engaged, and high-performing teams. This highly practical guide offers practical approaches for establishing strong relationships, increasing employee engagement, and coaching from a distance. With clear guidance and compelling examples, this book is required reading for anyone needing to adapt to a virtual way of working and develop their virtual leadership skills.
Publish Date
2021-05-25T00:00:00.000Z
2021-05-25T00:00:00.000Z
Recommendations
In this timely book, @Jamescitrin describes how leaders need to be more proactive in considering how they lead when everyone they need to inspire and guide is not underfoot. A valuable read!     
–
source