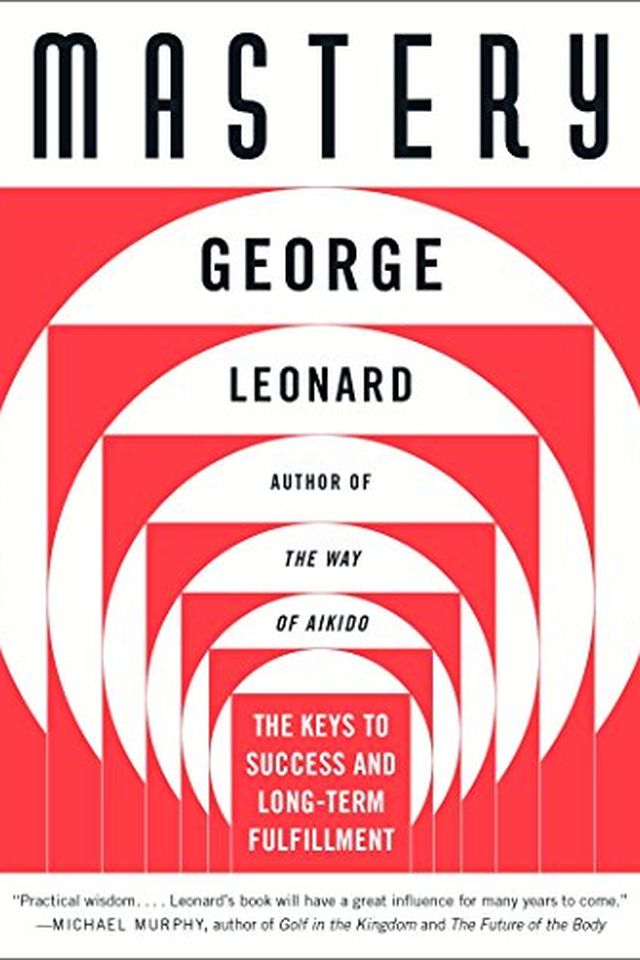 Mastery
The Keys to Success and Long-Term Fulfillment
George Leonard
This book dives into the theme of mastery, drawing on Zen philosophy and the martial art of aikido. The author showcases the process of mastering any skill to achieve greater levels of excellence and fulfillment in all aspects of life. It offers essential keys, tools and guidance on how to avoid pitfalls and overcome obstacles. Perfect for those seeking success in their careers, relationships and personal growth.
Publish Date
1992-02-01T00:00:00.000Z
1992-02-01T00:00:00.000Z
First Published in 1991
Recommendations
A description of the path to mastery in any field: to enjoy regular practice for its own sake, to push your capabilities but to accept the plateau, to surrender to the path and exercises your teacher gives you. Stay focused, not distracted like the dabbler, impatient like the obsessive, or complacent like the hacker.     
–
source
Detailed the challenges that we all face on the road to expertise in any field.     
–
source
A set of prescriptions or principles, for attaining mastery.     
–
source