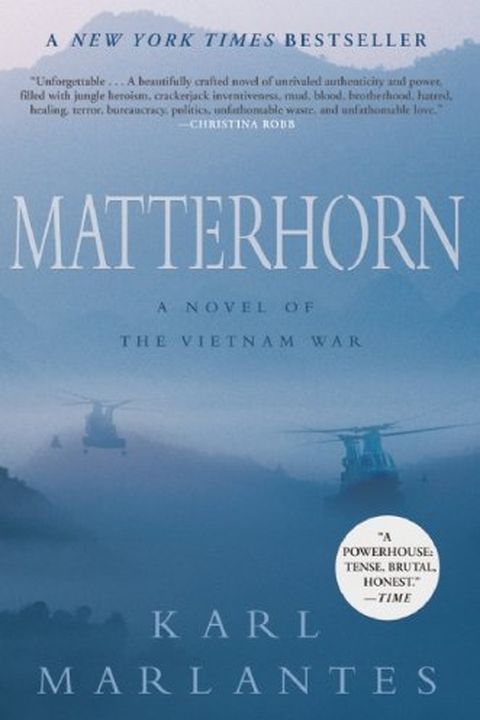 Matterhorn
A Novel of the Vietnam War
Karl Marlantes
A gripping war novel set in Vietnam, Matterhorn tells the timeless story of a young Marine lieutenant and his comrades in Bravo Company who must fight their way into manhood. Facing not only the North Vietnamese, but also the harsh jungle terrain and their own demons, this epic tale of courage, camaraderie, and sacrifice will leave a lasting impact. Written over thirty years by a highly decorated Marine veteran, Matterhorn is a visceral and unforgettable testament to the redemptive power of literature.
Publish Date
2009-04-01T00:00:00.000Z
2009-04-01T00:00:00.000Z
First Published in 2010
Recommendations
If Matterhorn is not the best book ever written, what is?     
–
source