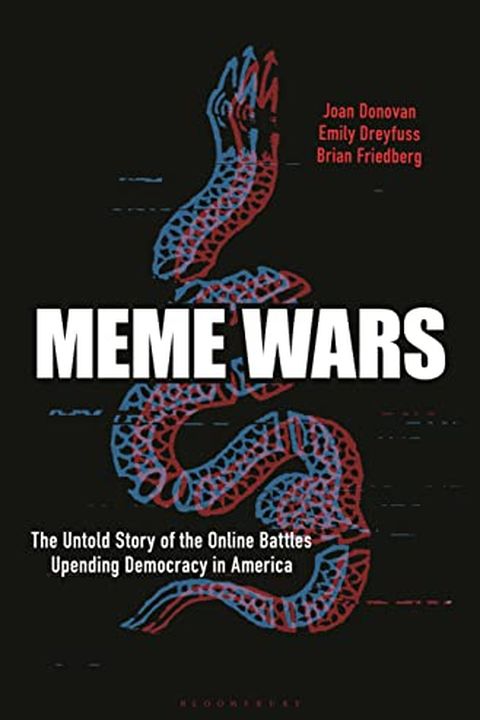 Meme Wars
The Untold Story of the Online Battles Upending Democracy in America
Joan Donovan, Emily Dreyfuss, Brian Friedberg
Discover the power of memes in shaping modern politics with Meme Wars. Leading experts Joan Donovan, Emily Dreyfuss, and Brian Friedberg delve into the digital underworld, revealing how far-right operatives use memes to push conspiracy theories, disinformation, and white nationalism into the mainstream. Explore the tactics of provocateurs such as Alex Jones and Milo Yiannopoulos, and understand the impact of the "Stop the Steal" movement. Meme Wars is a political thriller and cautionary tale about the dangers of online extremism in modern America.
Publish Date
2022-09-20T00:00:00.000Z
2022-09-20T00:00:00.000Z
Recommendations
@Alex_Roarty There is mountains of literature on how platform manipulation (through influencers and trending topics) dictated news cycles off platform. This recent book is a good summation. I can't believe I still have to explain this.     
–
source