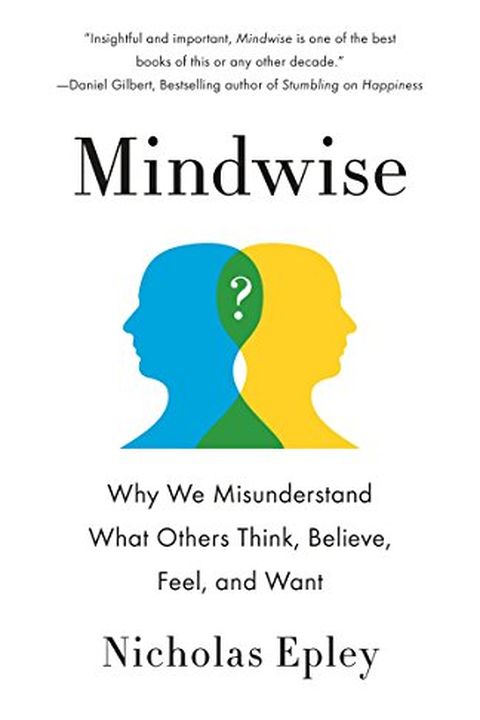 Mindwise
Why We Misunderstand What Others Think, Believe, Feel, and Want
Nicholas Epley
You are a mind reader, born with an extraordinary ability to understand what others think, feel, believe, want, and know. It's a sixth sense you use every day, in every personal and professional relationship you have. At its best, this ability allows you to achieve the most important goal in almost any life: connecting, deeply and intimately and ho...
Publish Date
2015-01-06T00:00:00.000Z
2015-01-06T00:00:00.000Z
First Published in 2014
Recommendations
Many new brilliant insights, especially about over-estimating the differences between you and others, thereby separating into us-vs-them tribalism. Scan to the end of my notes, to see. If you know more books like this, please recommend them to me. I adore this subject.     
–
source