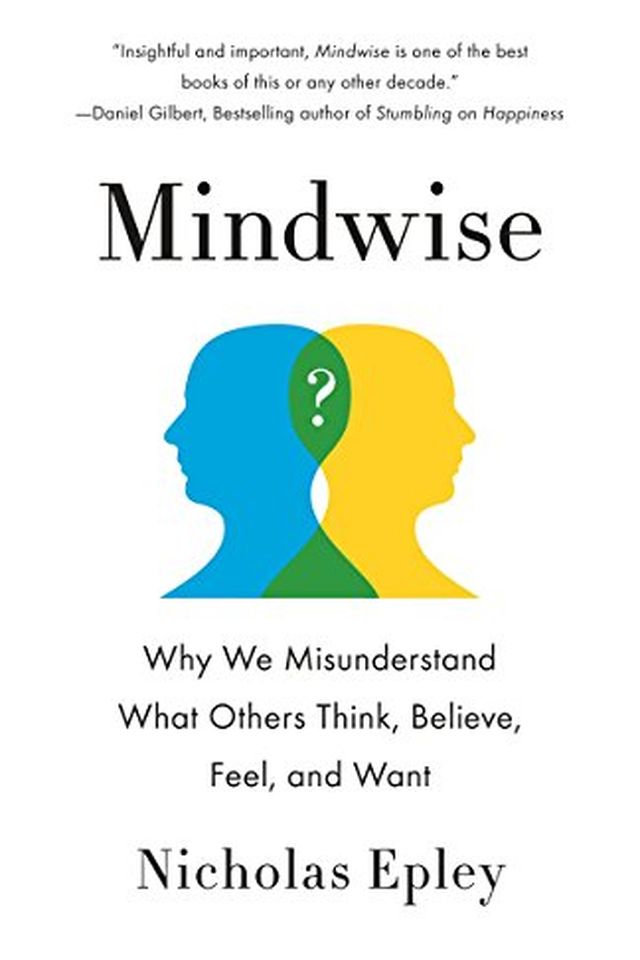 Mindwise
Why We Misunderstand What Others Think, Believe, Feel, and Want
Nicholas Epley
Discover the mysteries behind understanding human behavior and the mind in this captivating read. Psychologist Nicholas Epley delves into our ability to connect with others and the common mistakes we make along the way. Learn how to improve your relationships, both personal and professional, by gaining a better understanding of the minds of those around you. Mindwise provides insight and wisdom that will revolutionize your thinking about yourself and those you interact with daily.
Publish Date
2014-02-11T00:00:00.000Z
2014-02-11T00:00:00.000Z
Recommendations
Many new brilliant insights, especially about over-estimating the differences between you and others, thereby separating into us-vs-them tribalism. Scan to the end of my notes, to see. If you know more books like this, please recommend them to me. I adore this subject.     
–
source