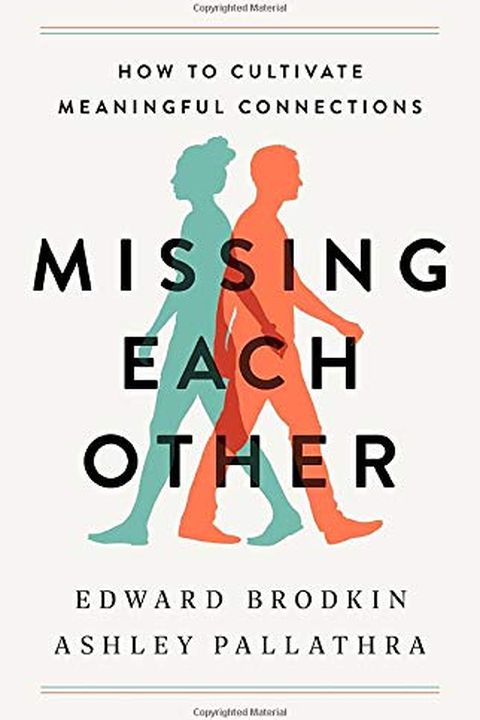 Missing Each Other
How to Cultivate Meaningful Connections
Edward Brodkin
The ability to connect with another person and truly be in tune with their physical and emotional state is one of the most elusive interpersonal skills to develop. This book shows you how.  In our fast-paced, tech-obsessed lives, rarely do we pay genuine, close attention to one another. With all that's going on in the world and the never-ending dem...
Publish Date
2021-01-26T00:00:00.000Z
2021-01-26T00:00:00.000Z
Recommendations
@TedBrodkin @ashleypallathra People should add #MissingEachOther to their MUST READ book lists for 2021. I believe it will fundamentally change the way we communicate with each other, and will make all of us better listeners!     
–
source