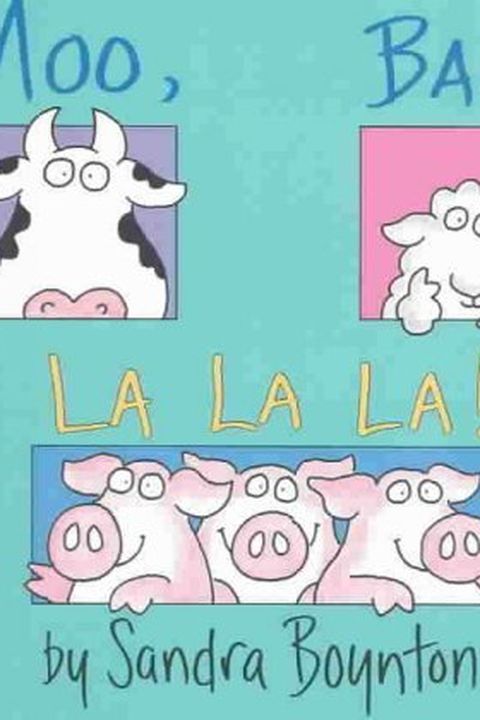 Moo, Baa, La La La!
Boynton
It's BIG fun from Sandra Boynton in this big, big size of this favorite title. Great for laps and sharing, this oversized edition on thick, sturdy board material is perfect for oversized fun for children of all ages. This raucous story about the sounds animals make -- including three pigs who say la la la! - is just right for reading aloud....
Publish Date
2004-05-25T00:00:00.000Z
2004-05-25T00:00:00.000Z
First Published in 1982
Recommendations
@CupcakeKarate We love Sandra Boynton! Hippos Go Berserk, Moo Baa La La La, The Going to Bed Book are all favorites!     
–
source
@lizzieohreally @SandyBoynton If I had to pick one Boynton book, by the way, it'd be But Not the Hippopotamus or Moo Baa La La La But it's really hard to choose     
–
source