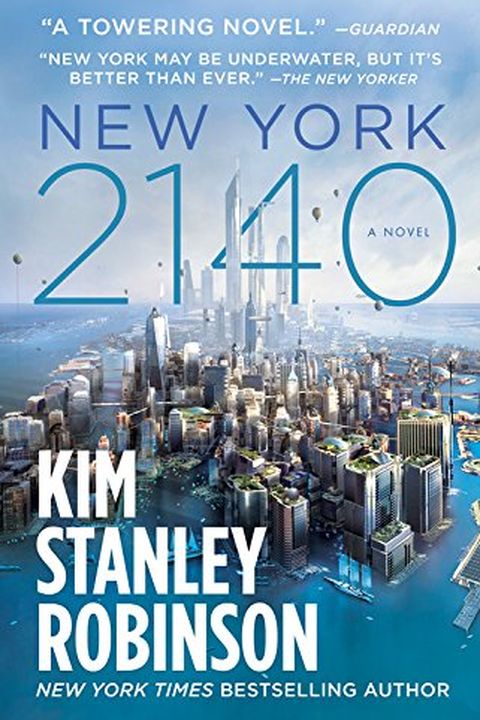 New York 2140
Kim Stanley Robinson
In "New York 2140" by Kim Stanley Robinson, readers are transported to a vibrant and flooded metropolis in the 22nd century. Despite being submerged, New York City maintains its bustling atmosphere and culture. Through the perspective of diverse characters in one building, Robinson explores how cities will adapt to rising tides and how residents will change. This thought-provoking science fiction novel from a New York Times bestselling author is sure to captivate readers with its unique vision of the future.
Publish Date
2017-03-14T00:00:00.000Z
2017-03-14T00:00:00.000Z
Recommendations
@ProfVigeant Suuuuch a good audio book.     
–
source
@BrooklynSpoke Must read: Kim Stanley Robinson's New York 2140. If you love New York, it's one of the best books since E.B. White. And it has a lot of boats in it     
–
source