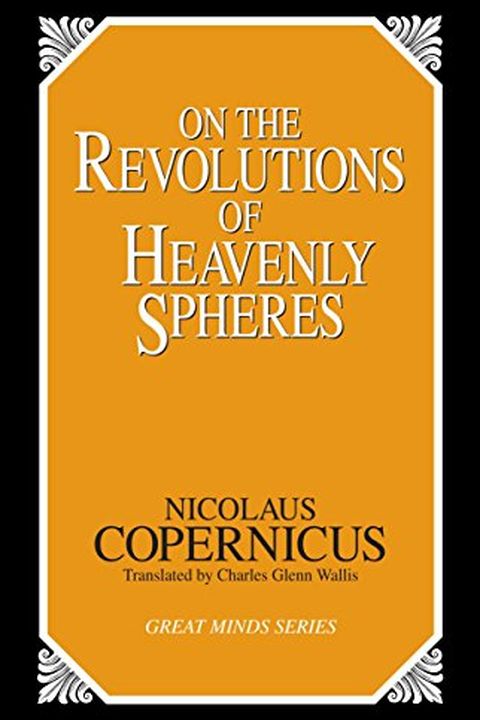 On the Revolutions of Heavenly Spheres
Nicolaus Copernicus
Discover the revolutionary work that changed our understanding of the universe. On the Revolutions of Heavenly Spheres explores Nicolaus Copernicus' groundbreaking shift from the Ptolemaic geocentric system to a heliocentric model, putting the sun at the center of the universe. This influential work challenged long-held beliefs in philosophy, science, and religion, and paved the way for important scientific discoveries by Galileo and Sir Isaac Newton.
Publish Date
2004-12-01T00:00:00.000Z
2004-12-01T00:00:00.000Z
First Published in 1543
Recommendations
The shift from the geocentric system to the heliocentric system was after the publication of this book.     
–
source