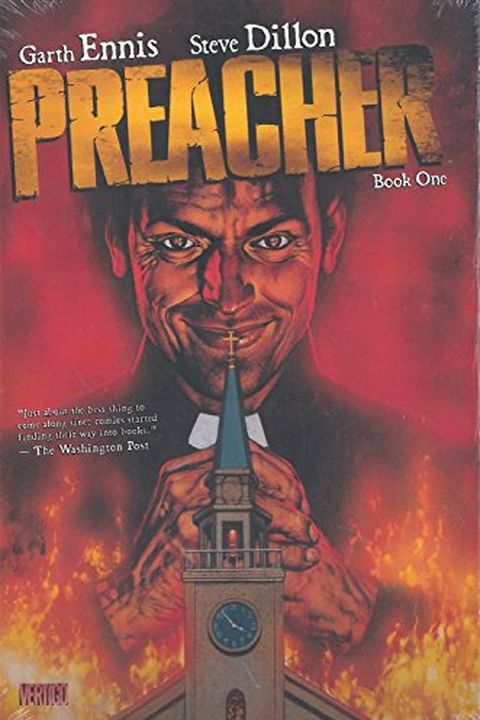 Preacher Book One
Garth Ennis
Available for the first time in hardcover, preacher Jesse Custer begins his dark journey to find God, in this volume collecting PREACHER #1-12, plus pinups from PREACHER #50 and #66. After merging with a bizarre spiritual force called Genesis, Texan preacher Jesse Custer has become completely disillusioned with the beliefs to which he had dedicated...
Recommendations
I've given Preacher to people.     
–
source
I often give Preacher to people.     
–
source