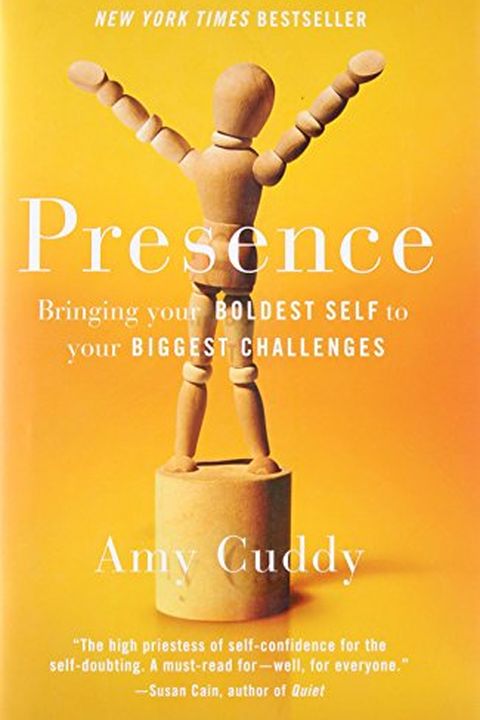 Presence
Bringing Your Boldest Self to Your Biggest Challenges
Amy Cuddy
Have you ever left a nerve-racking challenge and immediately wished for a do over? Maybe after a job interview, a performance, or a difficult conversation? The very moments that require us to be genuine and commanding can instead cause us to feel phony and powerless. Too often we approach our lives' biggest hurdles with dread, execute them with anx...
Publish Date
2015-12-22T00:00:00.000Z
2015-12-22T00:00:00.000Z
Recommendations
Am reading Presence by @amyjccuddy. She taught us to power pose, people. Her book is everything.     
–
source