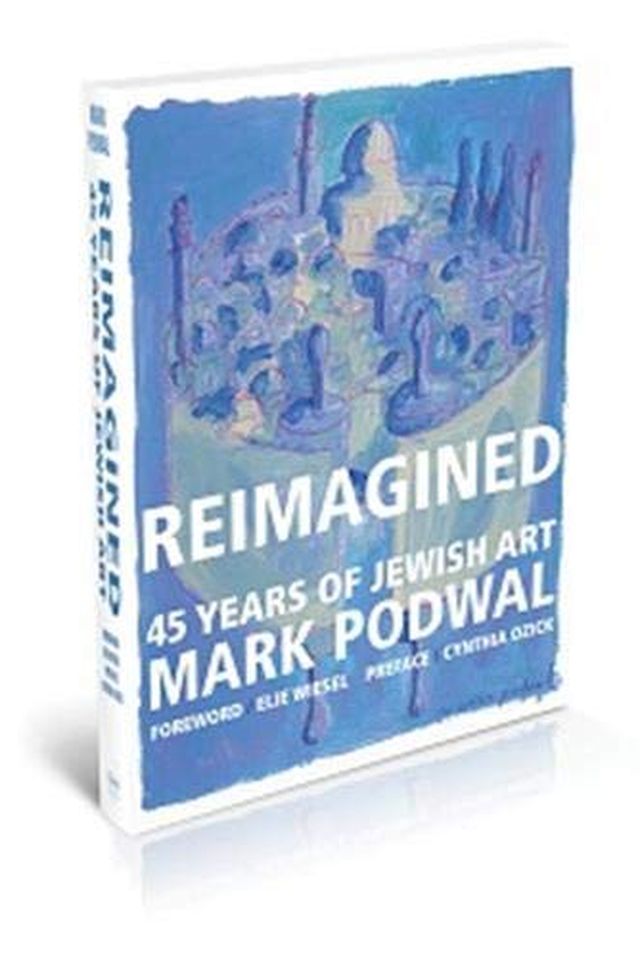 Reimagined
45 Years of Jewish Art
Mark Podwal
Explore the Jewish experience through the stunning artwork of acclaimed artist Mark Podwal. With over 350 beautiful and thought-provoking paintings and ink-on-paper drawings, this oversized hardcover is a must-have for anyone interested in the intersection of Jewish tradition, history, and politics. A masterpiece that will enrich any Jewish home.
Publish Date
2016-09-01T00:00:00.000Z
2016-09-01T00:00:00.000Z
Recommendations
A new illustrated book, The Tale of a Niggun, by Elie Wiesel, is a powerful, heartbreaking story. The art by Mark Podwal is gorgeous. I'm giving it as a Hanukkah gift to our local synagogues. It will also be available @booksandbookskw.     
–
source