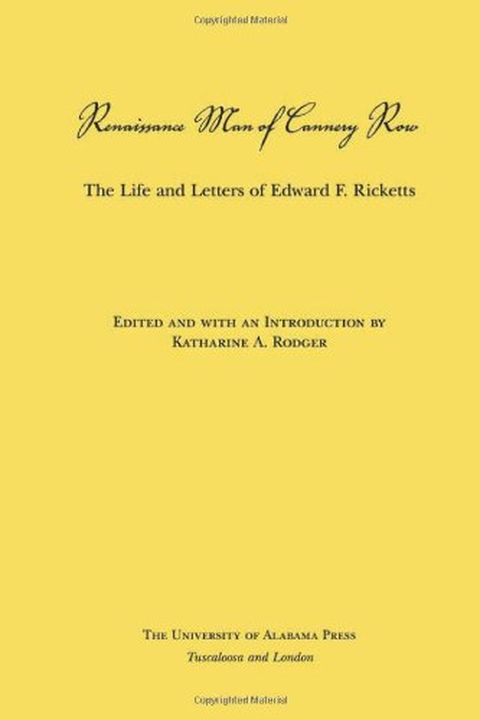 Renaissance Man of Cannery Row
The Life and Letters of Edward F. Ricketts (Alabama Fire Ant)
Edward F. Ricketts
This portrait of one of John Steinbeck's closest friends illuminates the life and work of a figure central to the development of scientific and literary thought in the 20th century.Marine biologist Edward F. Ricketts is perhaps best known as the inspiration for John Steinbeck's most empathic literary characters Doc in Cannery Row, Slim in Of Mice a...
Publish Date
2003-06-23T00:00:00.000Z
2003-06-23T00:00:00.000Z
First Published in 2002
Recommendations
John Steinbeck and marine biologist Ed Ricketts inspired me to become a biologist via the books CANNERY ROW and THE SEA OF CORTEZ. Here is a lovely 9-minute video about them and restoring their famous research boat "Western Flyer."     
–
source