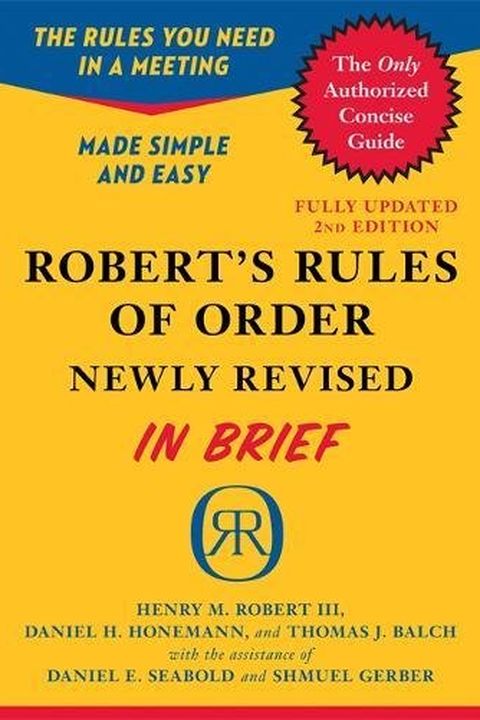 Robert's Rules of Order Newly Revised In Brief, 2nd edition
Henry M. Iii Robert
Parliamentary procedure is made easy with this concise and user-friendly book. Written by the authorship team behind the officially sanctioned guide, this second edition matches the newly revised full edition. Get the rules you need most often at meetings, understand debates, amendments, and nominations with sample dialogues and a guide to using the complete edition. Robert's Rules of Order Newly Revised In Brief, 2nd edition is the perfect essential handbook for parliamentary proceedings.
Publish Date
2011-09-27T00:00:00.000Z
2011-09-27T00:00:00.000Z
Recommendations
Congratulations @meslin. What a great book. Every day I hear from people who want a stronger, healthier democracy, including a parliamentary system that is fair and functional. We can improve the culture of politics and this book has lots of creative ideas on how to do that.     
–
source