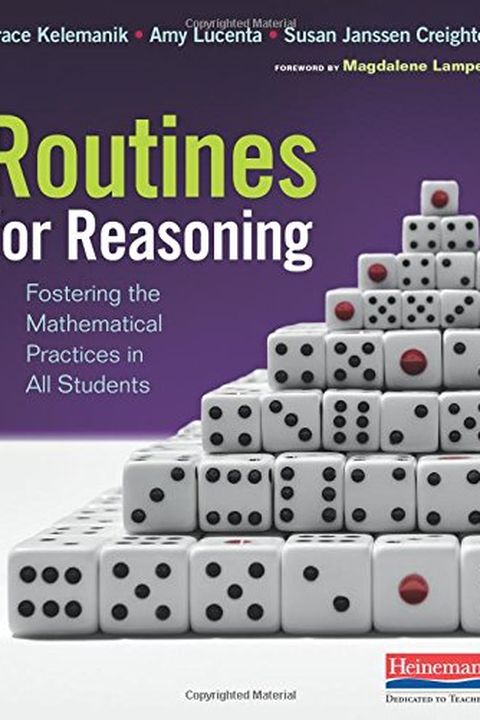 Routines for Reasoning
Fostering the Mathematical Practices in All Students
Grace Kelemanik
"Routines for Reasoning will help teachers think a lot harder about what the mathematical practices mean...This book should be on every mathematics teacher's bookshelf." - Elham Kazemi, Geda and Phil Condit Professor in Mathematics Education, University of Washington; coauthor of Intentional Talk"This book is a must read for every K-12 teacher seri...
Publish Date
2016-09-26T00:00:00.000Z
2016-09-26T00:00:00.000Z
Recommendations
@MrsLMathGeek @LeahDubecki Recommended: check out the book Routines for Reasoning by @GraceKelemanik and @AmyLucenta. They have great descriptions of this routine and others.     
–
source