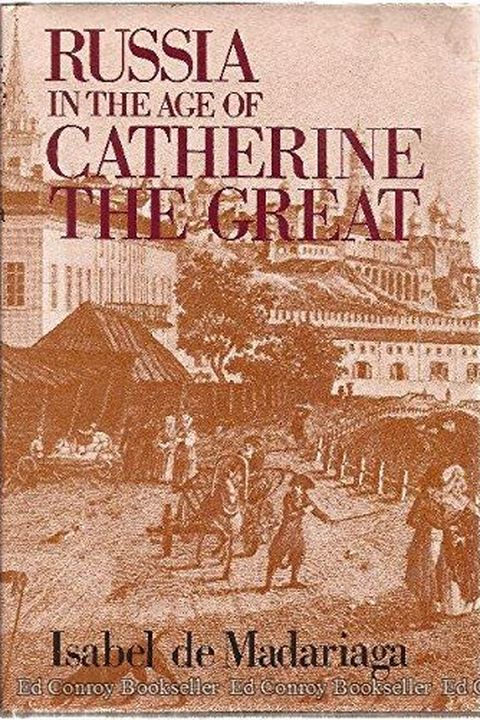 Russia in the Age of Catherine the Great
Isabel de Madariaga
This historical book delves into the reign of Catherine the Great, exploring her role in the forward march of Russia during the 18th century. From reorganizing administration to introducing new concepts of justice, Catherine fostered a new relationship between the ruler and the ruled. Though corruption and military glory abounded, her reign brought Russia closer to the rest of Western Europe than it had been for over a century. A must-read for anyone interested in Russian history.
Publish Date
2002-03-01T00:00:00.000Z
2002-03-01T00:00:00.000Z
First Published in 1981
Recommendations
The seven books that as a young person made me love history… (and even aspire to write it.) I m sure u have some of yr own…. Isabel de Madariaga, Russia in age of Catherine the Great. Robert Conquest, Great Terror. Peter Hopkirk, Great Game. Robert Massie, Peter the Great.     
–
source