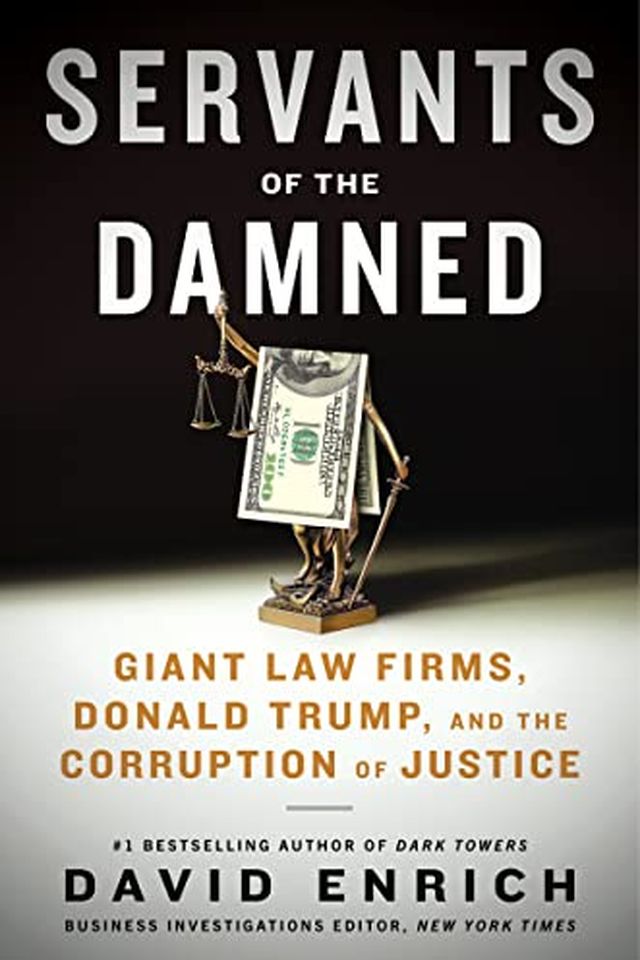 Servants of the Damned
Giant Law Firms, Donald Trump, and the Corruption of Justice
David Enrich
"Servants of the Damned" exposes the shadowy power wielded by the world's largest law firms, using Jones Day, the firm that represented the Trump campaign and much of the Fortune 500, as an encapsulation of recent changes in the legal industry. Written by the New York Times's Business Investigations Editor and #1 bestselling author of Dark Towers, David Enrich, this gripping narrative nonfiction delves into the unchecked influence law firms have in shielding the wealthy and powerful, while earning billions in revenue for themselves. Enrich reveals how Jones Day has enabled and protected powerful bad actors, including Big Tobacco, the Catholic Church, and Russian oligarchs, and how the firm laid the legal groundwork for Trump to challenge the legitimacy of the 2020 election. This long-overdue exposé is a must-read for those interested in the inner workings of "Big Law."
Publish Date
2022-09-13T00:00:00.000Z
2022-09-13T00:00:00.000Z
Recommendations
I'm almost done reading this book and it's amazing. David did some of the most important reporting on Deutsche Bank and now he's doing it on big law firms.     
–
source
This is a fascinating book. I left big law firm DOJ decades ago but found it compelling.     
–
source