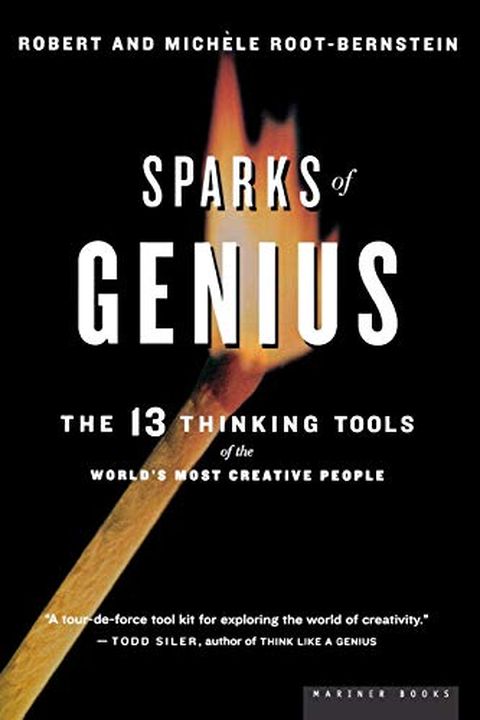 Sparks of Genius
The Thirteen Thinking Tools of the World's Most Creative People
Robert S. Root-Bernstein
"Sparks of Genius" is a guide to cultivating creativity by exploring the thinking tools used by history's greatest artists and thinkers. Discover how cognitive tools like observing, recognizing patterns, and modeling can help set your own genius in motion. Through engaging narratives and ample illustrations, authors Robert and Michele Root-Bernstein provide a detailed fitness program for the creative mind that will challenge and inspire readers to exercise their imagination.
Publish Date
2001-08-09T00:00:00.000Z
2001-08-09T00:00:00.000Z
First Published in 2000
Recommendations
In graduate school, we spend a lot of time helping students develop their technical power and knowledge of their field, but a lot less time on how to be creative. Many would say creativity can't be taught. I disagree. This book contains some great pointers.     
–
source