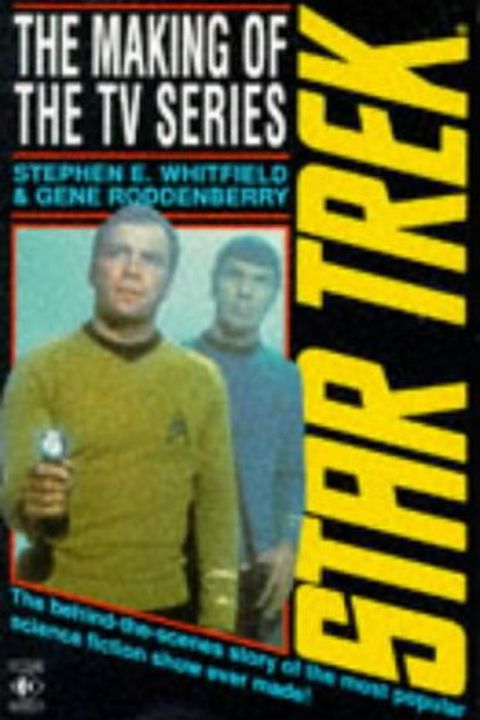 Star Trek
the Making of the TV Series
Stephen E. Whitfield
"A complete history of the original Star Trek™. Filled with quotations from cast members, memos to and from Gene Roddenberry, biographies of cast members, sketches, photographs, set descriptions, and even budgets and cast schedules, this volume is a fascinating, invaluable behind-the-scenes account of the development and production of the original ...
Publish Date
1991-09-01T00:00:00.000Z
1991-09-01T00:00:00.000Z
First Published in 1968
Recommendations
@DaveGalanter @GLSEN I thoroughly ENJOYED it! I cried like a baby. I can't believe how in sync the backstories we created for Culber are. Amazing! I'm so honored and so grateful for the care you took in writing this book. THANK YOU!     
–
source
@daytonward That book changed my life. Endlessly fascinating, The Making of Star Trek by Stephen Whitfield (Poe) showed me that working in television and film production was something to which one could aspire, and it led me (and Denise) on the road to working at Paramount Pictures.     
–
source