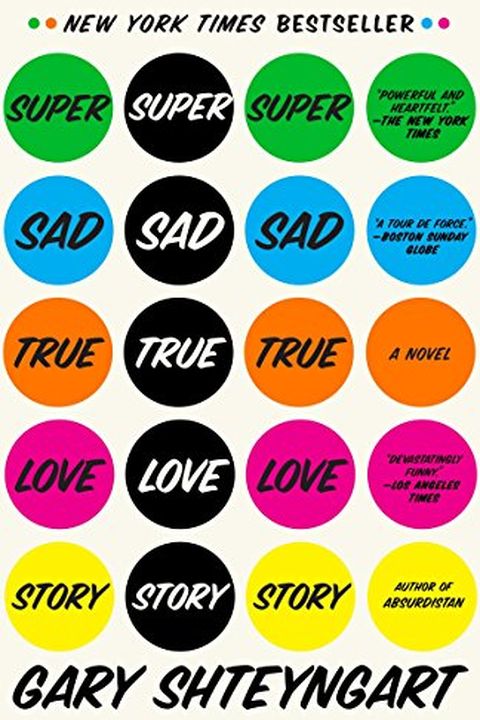 Super Sad True Love Story
A Novel
Gary Shteyngart
A NEW YORK TIMES NOTABLE BOOK   SELECTED ONE OF 10 BEST BOOKS OF THE YEAR BY MICHIKO KAKUTANI, THE NEW YORK TIMES   NAMED ONE OF THE BEST BOOKS OF THE YEAR BYThe Washington Post The Boston Globe San Francisco Chronicle The Seattle Times O: The Oprah Magazine Maureen Corrigan, NPR Salon Slate Minneapolis Star Tribune St. Louis Post-Dispatch The Kans...
Publish Date
2011
May 3
First Published in 2010
Recommendations
@yashodara2045 I only know a few words in polish! I wish I spoke fluently My fav book is "Super Sad True Love Story" Thx for the support!     
–
source
Super sad but very funny. Well, not super. It's like a dystopian satire on the future.     
–
source
@WhitneyCummings PS: Thanks Whitney for sending me Super Sad True Love Story and introducing me to the work of Gary Shteyngart. Great book, great writer.     
–
source