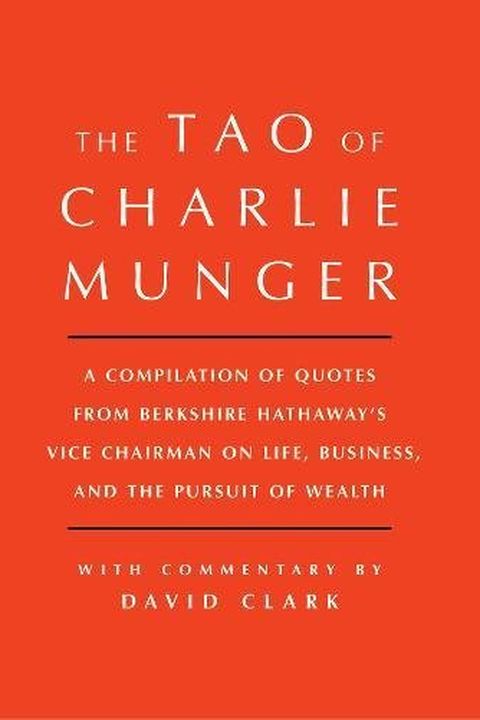 Tao of Charlie Munger
A Compilation of Quotes from Berkshire Hathaway's Vice Chairman on Life, Business, and the Pursuit of Wealth With Commentary by David Clark
David Clark
Get investment tips, business philosophies, and rules for living from one of America's most successful investors, Charlie Munger, in The Tao of Charlie Munger. This compendium of pithy quotes, collected and interpreted by David Clark, offers insights into Munger's amazing financial success and life philosophies. Culled from interviews, speeches, and questions and answers at the Berkshire Hathaway and Wesco annual meetings, Munger's words of wisdom are sure to teach professional and amateur investors how to be successful in finance and life.
Publish Date
2017-01-03T00:00:00.000Z
2017-01-03T00:00:00.000Z
Recommendations
'The Tao of Charlie Munger' by David Clark is easily the most impactful book I've read over the past 5 years. I've read it probably 20 times, just to drill all of Munger's lessons into my head. Better than any MBA.     
–
source