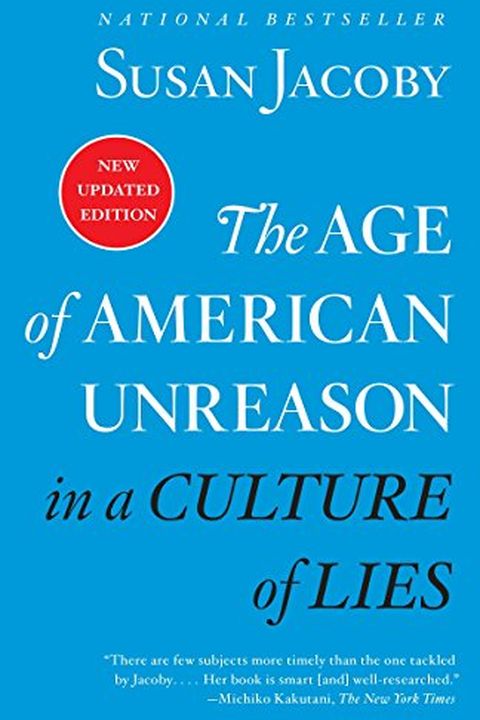 The Age of American Unreason in a Culture of Lies
Susan Jacoby
This book delves into the convergence of social forces that has led to anti-rationalism in American culture. The author explores the influence of religious fundamentalism, the failure of public education, and the prevalence of infotainment. With historical analysis and contemporary observation, the book challenges readers to recognize the crisis of "junk thought" that has affected the nation. As relevant as ever, this updated classic is a must-read for those seeking to understand the current state of American discourse.
Publish Date
2008-02-12T00:00:00.000Z
2008-02-12T00:00:00.000Z
Recommendations
OK, gang. I'm late on the book of the month, and I know that means you won't have as much time to order but May is a long month, so suck it up! The book of the month is... Susan Jacoby's The Age of American Unreason Seems like a good time for it.     
–
source