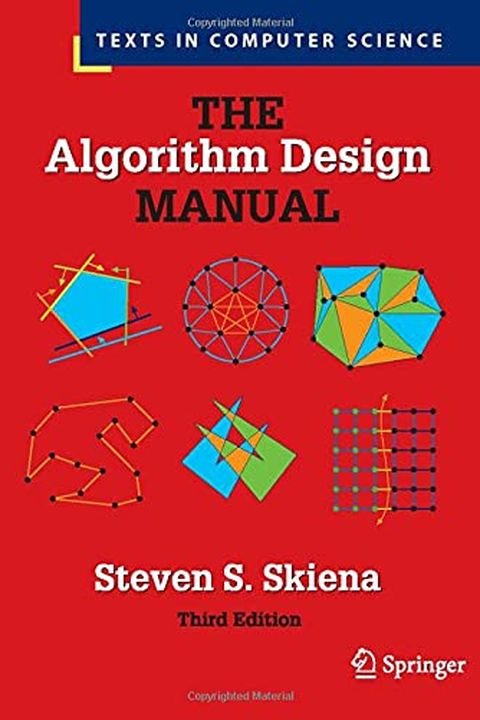 The Algorithm Design Manual
Steven S. Skiena
This book/CD-ROM package is a handy reference for working professionals who use algorithms on a daily basis. Practical Algorithm Design takes the "mystery" out of algorithms which readers encounter in the workplace by identifying and explaining them. A major feature of this book is the inclusion of a complete "catalog" of important algorithmic prob...
Publish Date
2020-10-06T00:00:00.000Z
2020-10-06T00:00:00.000Z
First Published in 1997
Recommendations
@VictorPontis Yeah the central concept of TSG is mind-bending. Have you read the Algorithm Design Manual by @StevenSkiena? Good, complementary book to CLRS. More about how to "think in algorithms" than specific algorithms.     
–
source