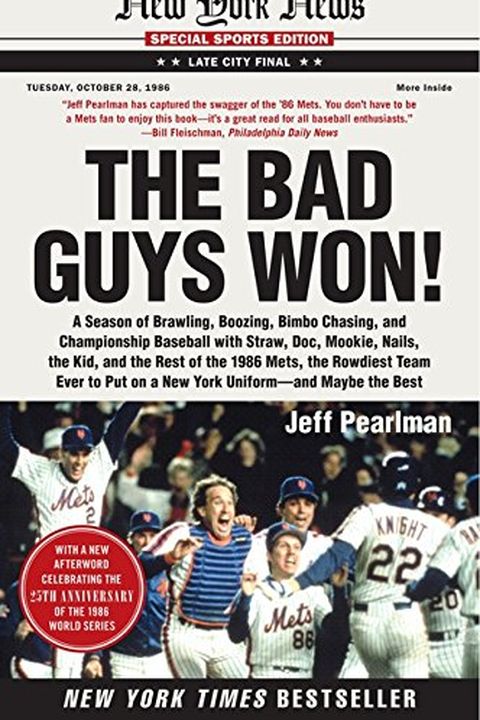 The Bad Guys Won!
A Season of Brawling, Boozing, Bimbo Chasing, and Championship Baseball with Straw, Doc, Mookie, Nails, the Kid, and the Rest of the ... Put on a New York Uniform--and Maybe the Best
Jeff Pearlman
An award-winning sports writer takes us back to the wild and crazy year of 1986 when the New York Mets, led by larger-than-life personalities like Keith Hernandez and Dwight Gooden, won 108 games and the World Series. But their bad-boy antics both off and on the field threatened to overshadow their achievements. This book celebrates the Mets' unforgettable cast of characters and their place in baseball history as one of the most rock-and-roll-and-party-all-night teams of all time.
Publish Date
2005-04-26T00:00:00.000Z
2005-04-26T00:00:00.000Z
Recommendations
@jeffpearlman Dude, you need to check out "The Bad Guys Won". One of the greatest sports books ever!     
–
source