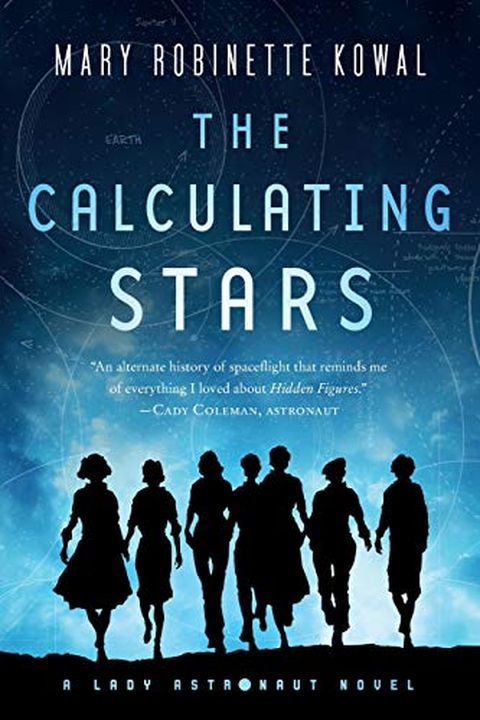 The Calculating Stars
A Lady Astronaut Novel (Lady Astronaut (1))
Mary Robinette Kowal
In the face of a climate cataclysm that will make Earth inhabitable, humanity must rapidly colonize space. Elma, a talented pilot and mathematician, joins the International Aerospace Coalition's mission to put a man on the moon. But why can't women go too? Elma's determination to become the first Lady Astronaut challenges societal norms and may change the course of space exploration.
Publish Date
2018-07-03T00:00:00.000Z
2018-07-03T00:00:00.000Z
Recommendations
@SpaceEcologist I'd recommend either the new novel (The Spare Man) or The Calculating Stars, which is the first book in the Lady Astronaut series     
–
source
Hey everyone, It's #BookLoversDay, so I'd like to bring one to your attention one of the best books I've read lately: The Calculating Stars by @MaryRobinette. I was expecting it to be good, but not *this* good. You should read it. Seriously.     
–
source