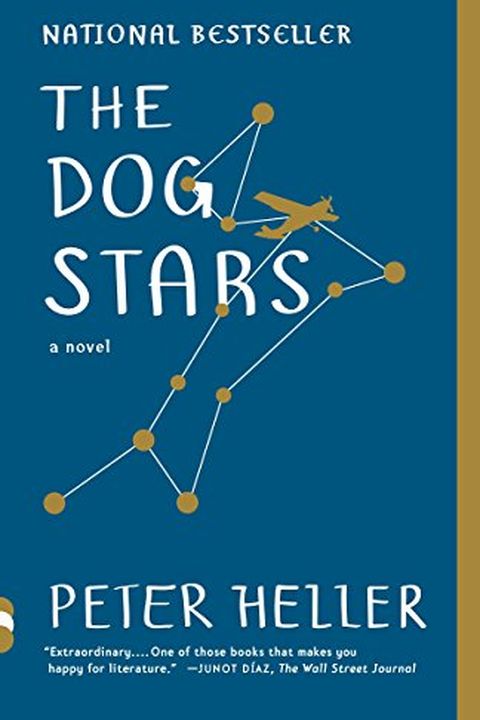 The Dog Stars
Peter Heller
Hig somehow survived the flu pandemic that killed everyone he knows. Now his wife is gone, his friends are dead, and he lives in the hangar of a small abandoned airport with his dog, Jasper, and a mercurial, gun-toting misanthrope named Bangley. But when a random transmission beams through the radio of his 1956 Cessna, the voice ignites a hope deep...
Publish Date
2013-05-07T00:00:00.000Z
2013-05-07T00:00:00.000Z
First Published in 2012
Recommendations
I really love The Dog Stars. I picked it up because I love the stars, basically.     
–
source