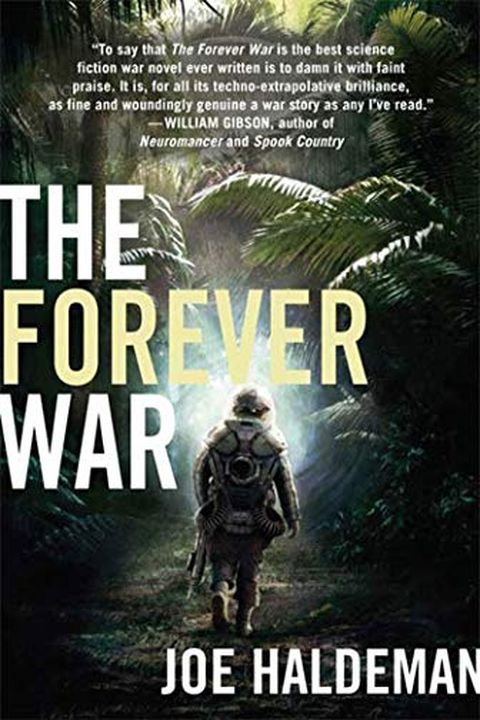 The Forever War
Joe Haldeman
A reluctant soldier is drafted into an elite Military unit, and sent into a distant thousand-year conflict against an inscrutable alien enemy. As he fights for survival and to complete his duty, time dilation caused by space travel means he is aging months while centuries pass on Earth. Will he ever return home?
Publish Date
2003-09-02T00:00:00.000Z
2003-09-02T00:00:00.000Z
First Published in 1974
Recommendations
@theBrianBurgess I have not read anything by John Steakley. I have read Robert Heinlein's book STARSHIP TROOPERS which is the book the movie is based upon. I recommend that one to you and, if you like future-war stories, FOREVER WAR by Joe Haldeman is one of the best.     
–
source
Even William Gibson said it might be one of the best science fiction war novels ever. The far future of humanity, biology and warfare. Check out The Forever War and dive into the far future of human life while keeping the focus on long-term military tactics. #book     
–
source
@alwayssendingit Hyperion, Dune, Forever War, Shadow and Claw, Count of Monte Cristo, Ian Banks' Culture series     
–
source