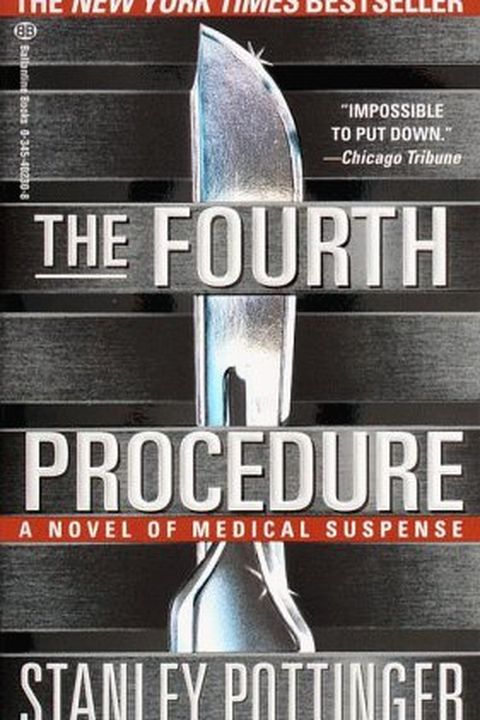 The Fourth Procedure
A Novel of Medical Suspense
Stanley Pottinger
An accomplished attorney prepares to argue a life-and-death case before a Supreme Court nominee hostile to her cause....One of the country's leading surgeons, a pioneer in organ transplants, answers an emergency call to assist an operation in progress...And in a morgue in Washington, D.C., a medical examiner and a police detective hover over a body...
Publish Date
1995-12-30T00:00:00.000Z
1995-12-30T00:00:00.000Z
Recommendations
there's a book called The Fourth Procedure that you really should find and read. It's a thriller involving the Supreme Court and abortion and it's WILD. I don't want to say more. It's so wild that you have to read it—spoiling it would be mean.     
–
source