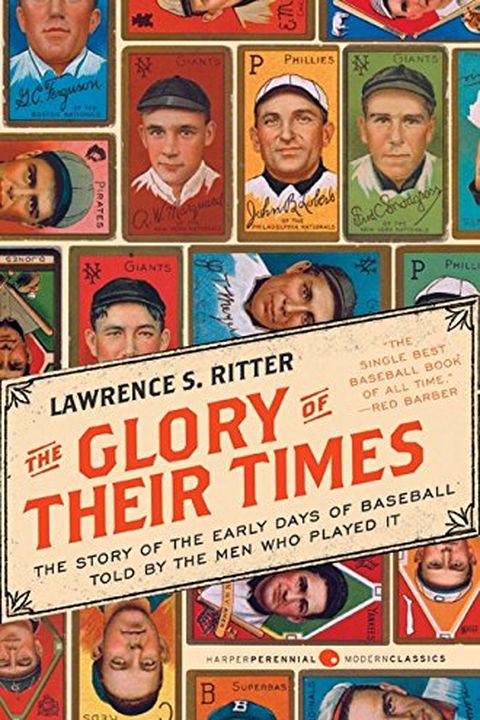 The Glory of Their Times
The Story of the Early Days of Baseball Told by the Men Who Played It (Harper Perennial Modern Classics)
Lawrence S Ritter
From Lawrence Ritter (The Image of Their Greatness, The 100 Greatest Baseball Players of All Time), comes one of the bestselling, most acclaimed sports books of all time, The Glory of Their Times—now a Harper Perennial Modern Classic.Baseball was different in earlier days—tougher, rawer, more intimate—when giants like Babe Ruth and Ty Cobb ran the ...
Publish Date
2010-04-06T00:00:00.000Z
2010-04-06T00:00:00.000Z
First Published in 1966
Recommendations
This was the first great baseball book I read as an early teen. I knew in an instant I wanted to be a baseball historian of the deadball era (ca 1876–1920).     
–
source