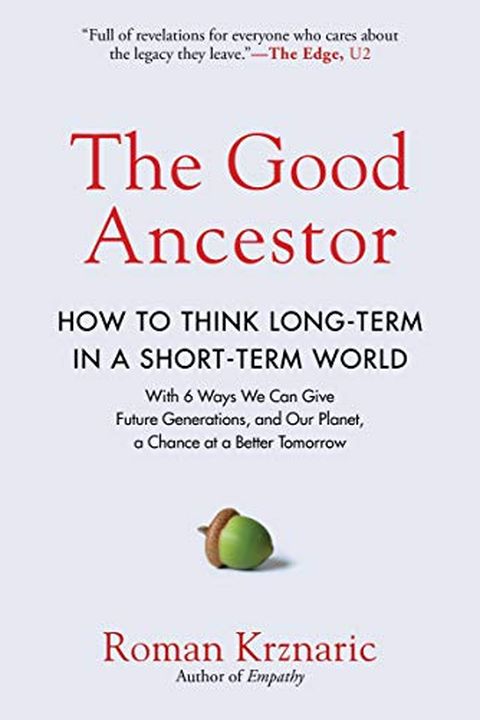 The Good Ancestor
How to Think Long-Term in a Short-Term World
Roman Krznaric
The greatest challenge facing humankind is not climate change, or extreme inequality, or terrorism; it is our inability to think long term.   "The most important question we must ask ourselves is: Are we being good ancestors?" So said Jonas Salk, who cured polio in 1955, saving millions of lives, but refused to patent his discovery or make any mone...
Publish Date
2020-10-27T00:00:00.000Z
2020-10-27T00:00:00.000Z
Recommendations
A very good book coming in May.     
–
source
Off to Malahide for the first full weekend of meetings for the Citizens' Assembly on Biodiversity Loss. Really looking forward to seeing the assembly members again & to the presentations. Loving this book & I've no doubt @romankrznaric will kick start our thinking! #CAbioloss     
–
source