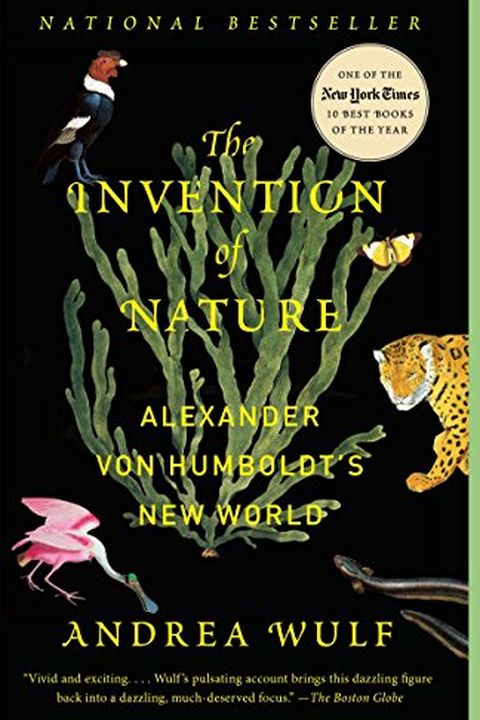 The Invention of Nature
Alexander von Humboldt's New World
Andrea Wulf
Discover the life of Alexander von Humboldt, a visionary German naturalist whose ideas changed the way we see the world. Andrea Wulf explores his expeditions, discoveries, and revolutionary vision of nature as a global force interconnected with humankind. Humboldt's writings inspired poets like Wordsworth, naturalists like Darwin, and preservationists like Muir. With compelling writing and research, Wulf champions a renewed interest in this forgotten player in environmental history and science.
Publish Date
2015-01-01T00:00:00.000Z
2015-01-01T00:00:00.000Z
Recommendations
This is a view of Chimborazo in 1810 as recorded by the greatest geographer in history (bold claim, I know...) Alexander von Humboldt. I love reading about his life. Map source: Must read book on Humboldt:     
–
source
Just finished "The Invention of Nature" by @andrea_wulf - EXCELLENT BOOK! How had I not heard of Alexander von Humboldt?     
–
source
Excellent Q&A with @andrea_wulf on her masterful book revealing Alexander von Humboldt's trans-disciplinary genius.     
–
source