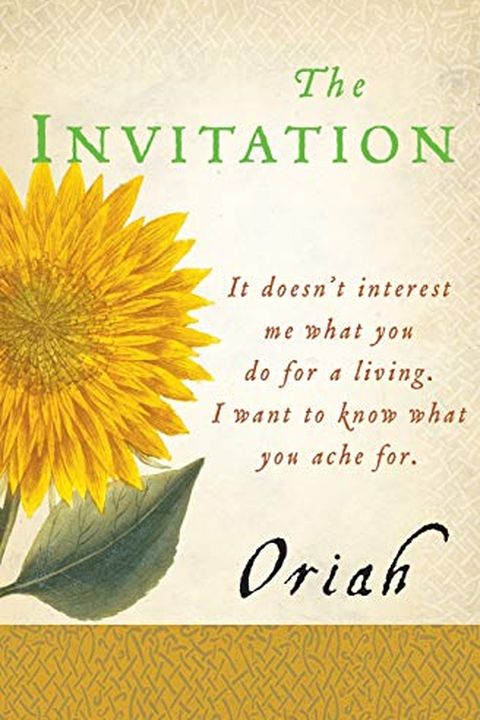 The Invitation
. Oriah
Shared by word of mouth, e-mailed from reader to reader, recited over the radio, and read aloud at thousands of retreats and conferences, "The Invitation" has changed the lives of people everywhere. In this bestselling book, Oriah expands on the wisdom found within her beloved prose poem, which presents a powerful challenge to all who long to live ...
Publish Date
2006
April 25
First Published in 1999
Recommendations
One of my favorite poets.     
–
source