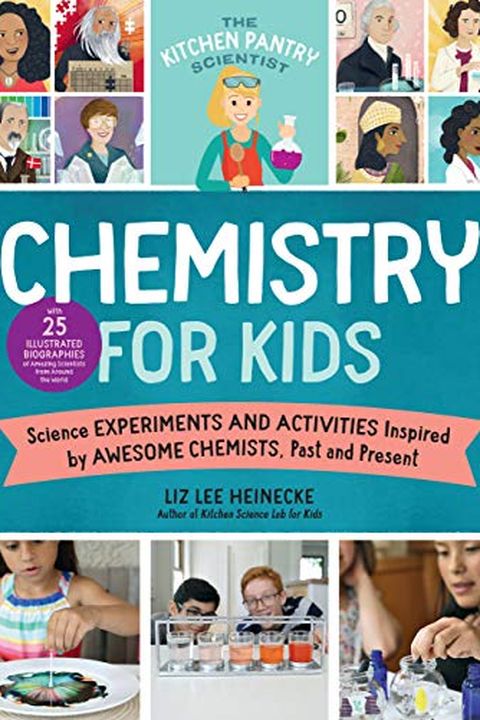 The Kitchen Pantry Scientist
Science Experiments and Activities Inspired by Awesome Chemists, Past and Present; with 25 ... (Volume 1) (The Kitchen Pantry Scientist, 1)
Liz Lee Heinecke
Explore the exciting world of chemistry with The Kitchen Pantry Scientist's Guides series. This debut book, Chemistry for Kids, features 25 amazing scientists who have made significant contributions to the field over thousands of years, from ancient times to modern day. Each lab is paired with the story of a scientist, the importance of their work and real-world applications. Hands-on experiments range from simple projects using household materials, to more complex experiments that can be done with a few inexpensive items. Discover how to replicate a chemical reaction used by Marie Curie, distill perfume using an ancient Mesopotamian method and more. Ignite a passion for science in the next generation of great scientists with this engaging guide.
Publish Date
2020-05-05T00:00:00.000Z
2020-05-05T00:00:00.000Z
Recommendations
Biology, chemistry, and physics! @DNLee5, me, and @IBJIYONGI teaching the children! Check out @KitchPantrySci great books!     
–
source