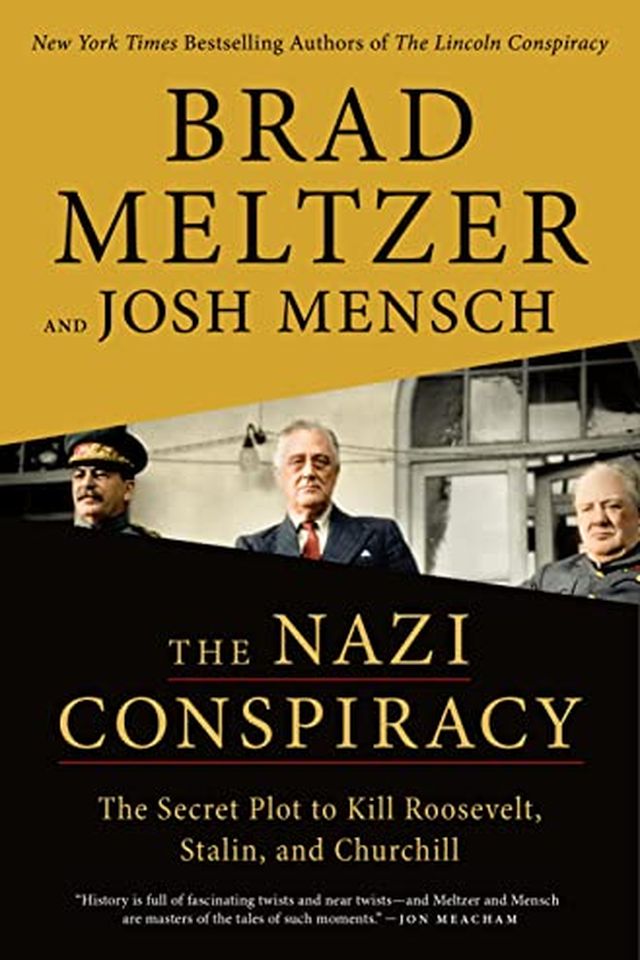 The Nazi Conspiracy
The Secret Plot to Kill Roosevelt, Stalin, and Churchill
Brad Meltzer, Josh Mensch
Discover the little-known true story of a Nazi conspiracy to kill FDR, Joseph Stalin, and Winston Churchill during World War II. From the bestselling authors of The First Conspiracy and The Lincoln Conspiracy comes a tale of daring rescues, political intrigue, and a deadly plot that could have changed history. Explore the pivotal meeting between the Big Three in Tehran and the Nazi plan that almost led to a world-shattering disaster. Don't miss out on this gripping and illuminating account of one of the most crucial moments of the twentieth century.
Publish Date
2023-01-10T00:00:00.000Z
2023-01-10T00:00:00.000Z
Recommendations
great book! check it out!!!     
–
source