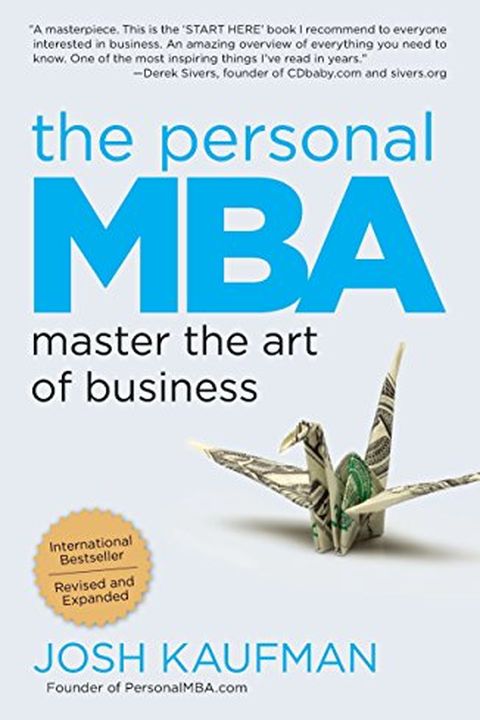 The Personal MBA
Master the Art of Business
Josh Kaufman
Master the fundamentals, hone your business instincts, and save a fortune in tuition. The consensus is clear: MBA programs are a waste of time and money. Even the elite schools offer outdated assembly-line educations about profit-and-loss statements and PowerPoint presentations. After two years poring over sanitized case studies, students are shuff...
Publish Date
2012-08-28T00:00:00.000Z
2012-08-28T00:00:00.000Z
First Published in 2010
Recommendations
Wow. A masterpiece. This is now the one "START HERE" book I'll be recommending to everybody interested in business. An amazing overview of everything you need to know. Covers all the basics, minus buzz-words and fluff. Look at my notes for an example, but read the whole book. One of the most inspiring things I've read in years. Want proof? I asked the author to be my coach/mentor afterwards. It's that good.     
–
source