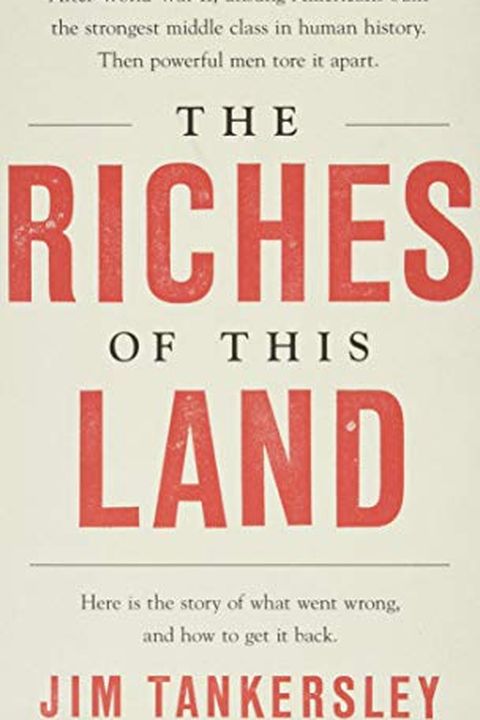 The Riches of This Land
Jim Tankersley
The Riches of This Land is a character-driven narrative that sheds light on the decline of the middle class in America, while providing a roadmap for its revival. Jim Tankersley blends his personal experiences with new economic and political research to unravel the mystery of the American economy since the 1970s. He also addresses policies that have led to inequality and the dangerous theories of the economy peddled by politicians like Trump. The book concludes with policy prescriptions that can create more and better jobs for all workers, regardless of race or gender, and restore upward mobility.
Publish Date
2020-08-11T00:00:00.000Z
2020-08-11T00:00:00.000Z
Recommendations
I love how how @jimtankersley combines economic research and perceptive reporting in a book that makes an important argument--America's riches derive from its diverse contributors.     
–
source