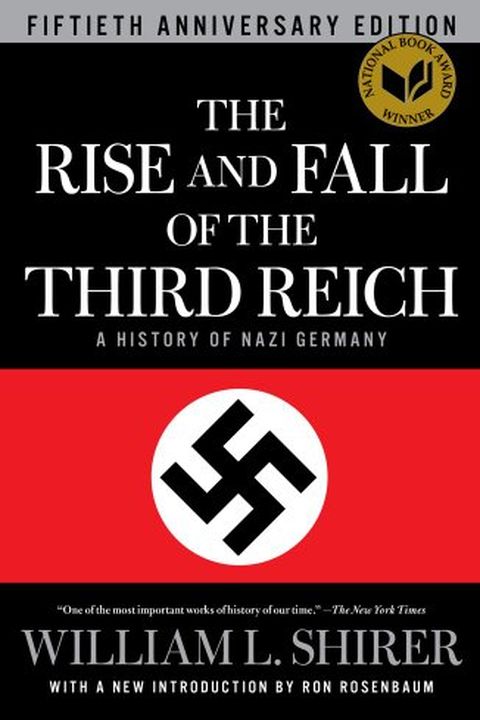 The Rise and Fall of the Third Reich
A History of Nazi Germany
William L. Shirer
Explore the catastrophic events of the Third Reich, Hitler's thousand-year empire that lasted only 12 years. William L. Shirer's monumental study is the definitive record of this intense time period in human history. With mountains of evidence including testimonies, diaries, transcripts, and private letters, Shirer's work offers unprecedented insight into Hitler's drive to conquer the world. This classic work also covers the US's involvement and Hitler's usage of Mussolini and Japan. A worldwide bestseller, this book is a must-read for those interested in one of the most frightening chapters in human history.
Publish Date
1990-11-15T00:00:00.000Z
1990-11-15T00:00:00.000Z
First Published in 1960
Recommendations
@_BarringtonII @benshapiro You're welcome! Shirer does an excellent job of unpacking the Soviets' reversal and why it happened. It's one of my favorite books. Let me know what you think if you give it a try.     
–
source