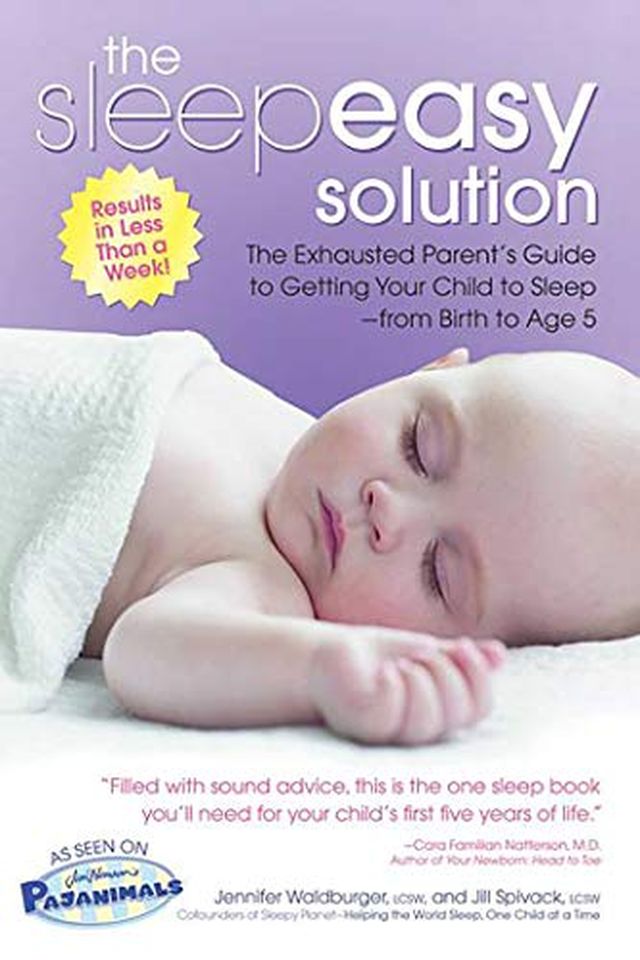 The Sleepeasy Solution
The Exhausted Parent's Guide to Getting Your Child to Sleep from Birth to Age 5
Jennifer Waldburger
Solve your child's sleep problems with The Sleepeasy Solution, the proven method used by Hollywood stars and their trusted sleep specialists. Authors and psychotherapists Jennifer and Jill have perfected this family-friendly technique that addresses both parent and child's emotional needs, ensuring success in as little as three nights. Customize a sleep plan that works for your family and adjust to each stage of your child's development. With high praise from celebrities like Ben Stiller and Greg Kinnear, The Sleepeasy Solution is the dream come true for any exhausted parent looking for a good night's sleep.
Publish Date
2007-04-01T00:00:00.000Z
2007-04-01T00:00:00.000Z
Recommendations
I usually send The Happiest Baby on the Block with a copy of The Sleepeasy Solution.     
–
source