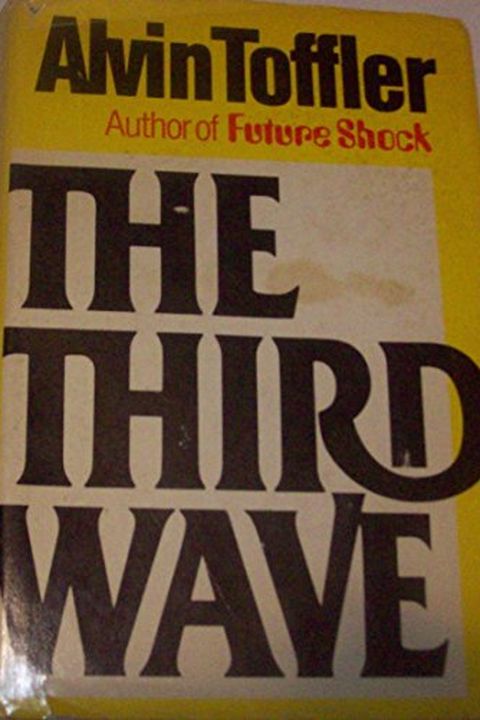 The Third Wave
Alvin Toffler
The Third Wave makes startling sense of the violent changes now battering our world. Its sweeping synthesis casts fresh light on our new forms of marriage and family, on today's dramatic changes in business and economics. It explains the role of cults, the new definitions of work, play, love, and success. It points toward new forms of twenty-first-...
Publish Date
1980-01-01T00:00:00.000Z
1980-01-01T00:00:00.000Z
Recommendations
@nytimes @alexanderchee @heyitsfranklin2 @lachristensen @nytimesbooks For me it would be books like "Invisible Man" by Ralph Ellison, "Playing in the Dark" by Toni Morrison, "The Souls of Black Folk" by W.E.B. Dubois, among others. Good books. Even Alvin Toffler's 1980 classic "Third Wave", which has great points about changes in the economy.     
–
source
Re-reading this amazing book after 12 years and it never stops giving newer insights.. Loving it.. Third Wave 🌊 - study of tomorrow.. Keep finding new trends from this book written in 1980....simply amazing.. #learning #books #WeekendWisdom     
–
source