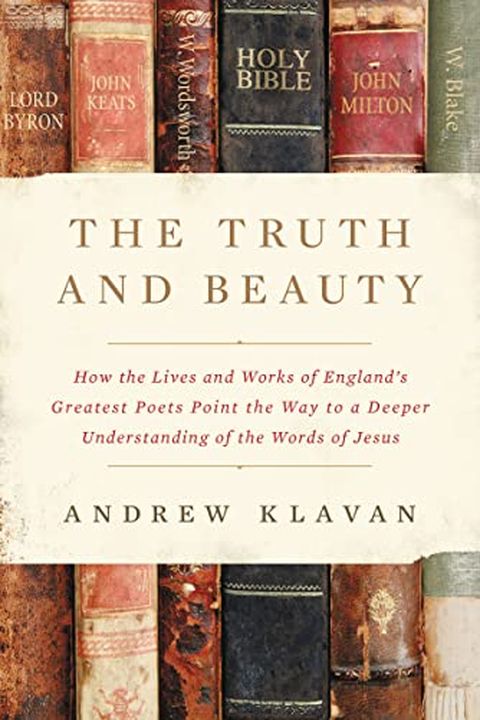 The Truth and Beauty
How the Lives and Works of England's Greatest Poets Point the Way to a Deeper Understanding of the Words of Jesus
Andrew Klavan
Follow Andrew Klavan to a deeper, richer understanding of the words of Jesus.Andrew Klavan believed what he read in the Gospels, but he often struggled to understand what Jesus really meant. So he began a journey of wrestling with the beautiful and often strange words of Jesus.He learned Greek in order to read the Gospels in their original language...
Publish Date
2022-04-05T00:00:00.000Z
2022-04-05T00:00:00.000Z
Recommendations
"Weird and wonderful and genius!" I wish I could've got that on the book jacket. I may put it on my headstone! But thank you, @ericmetaxas!     
–
source