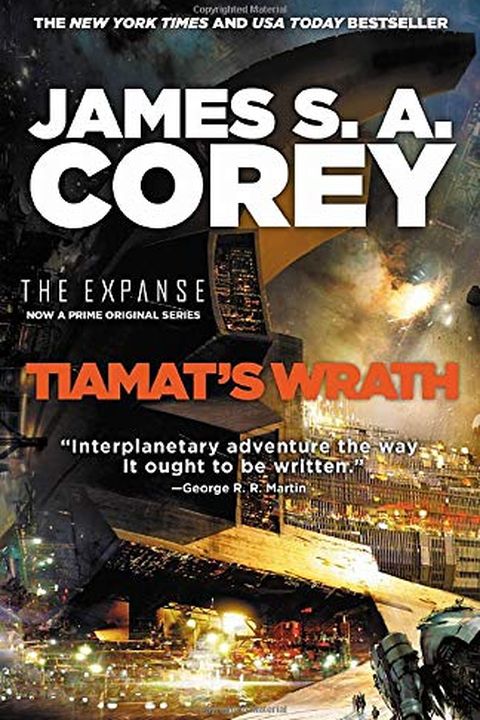 Tiamat's Wrath
The Expanse Series
James S. A. Corey
Humanity has built an interstellar empire in the alien ruins, but mysteries and threats grow deeper. Tiamat's Wrath finds the crew of the Rocinante fighting an underground war against a nearly invulnerable authoritarian empire, while James Holden is a prisoner of the enemy. At the heart of the empire, Teresa Duarte is ready to take on her father's godlike ambition, and Elvi Okoye searches for the nature of a pre-human genocide. Courage and ambition won't be enough, as a battle looms that humanity can only lose. The eighth book in The Expanse series, now a Prime Original series.
Publish Date
2019-03-26T00:00:00.000Z
2019-03-26T00:00:00.000Z
Recommendations
Deep into 8th book of #TheExpanse : Tiamat's Wrath. Loving it. A must read for scifi fans out there!     
–
source