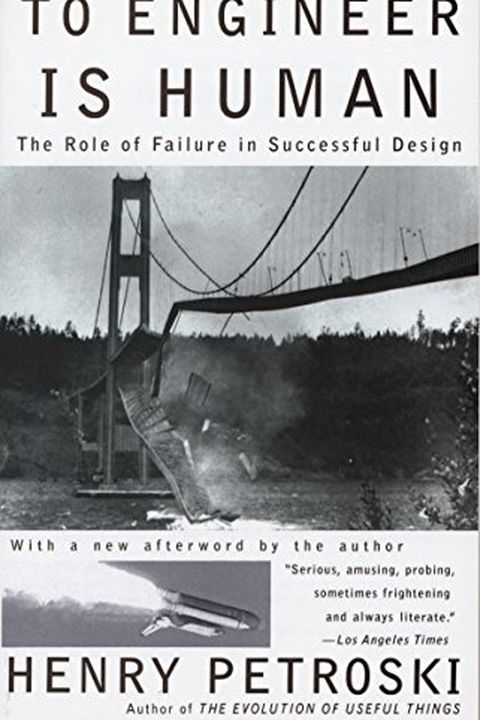 To Engineer Is Human
The Role of Failure in Successful Design
Henry Petroski
This thought-provoking book delves into the world of engineering successes and failures. From the Kansas City Hyatt Regency Hotel to the Tacoma Narrows Bridge, Henry Petroski reflects on the deep connections between science and everyday life. To Engineer Is Human explores our notions of progress and perfection, and offers fascinating case studies that will keep you engaged and enlightened. With a refreshingly human approach to the engineering ethos, this book is a must-read for anyone interested in the fascinating reality of design.
Publish Date
1992-03-31T00:00:00.000Z
1992-03-31T00:00:00.000Z
First Published in 1985
Recommendations
In his book, "To Engineer Is Human: The Role of Failure in Successful Design", Henry Petroski tells the story of several awful failures. In doing so he connects the desire for perfection and the reality of progress. A must read.     
–
source