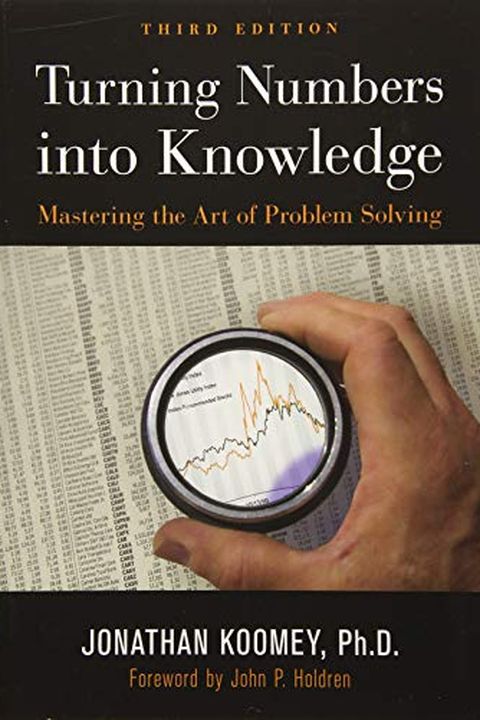 Turning Numbers into Knowledge
Mastering the Art of Problem Solving
Jonathan Garo Koomey
This book (intended for beginning analysts, students, and the people training them) bridges general business problem solving and mathematics for improved effectiveness in work and life. Full of tools for solving real-world problems, this new edition is an ideal training manual for those who are intimidated by quantitative analysis and an excellent ...
Publish Date
2017-10-01T00:00:00.000Z
2017-10-01T00:00:00.000Z
First Published in 2003
Recommendations
Love this book! If more people read "Turning Numbers into Knowledge" by @jgkoomey, we'd all see smarter tweets!     
–
source