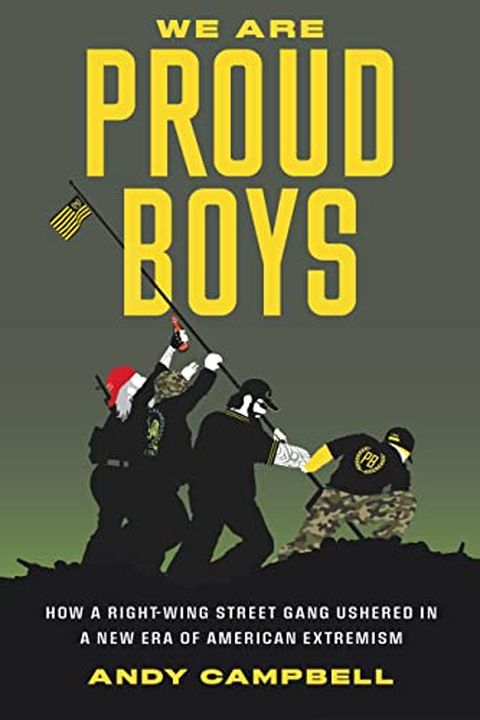 We Are Proud Boys
How a Right-Wing Street Gang Ushered in a New Era of American Extremism
Andy B. Campbell
Discover the shocking story of America's most notorious far-right group in We Are Proud Boys. Investigative journalist Andy B. Campbell delves into the origins and rise of the Proud Boys, exposing their bizarre rituals and violent reputation. Using groundbreaking reporting, Campbell showcases how they became the unofficial enforcement arm of the Republican Party and how their ultimate goal of desensitizing Americans to political violence has succeeded. This gripping and frightening narrative serves as a necessary insight into the playbook of domestic extremism and how to push back against radicalism before it engulfs our democracy.
Publish Date
2022-09-20T00:00:00.000Z
2022-09-20T00:00:00.000Z
Recommendations
You can buy the book here. It's very, very good.     
–
source