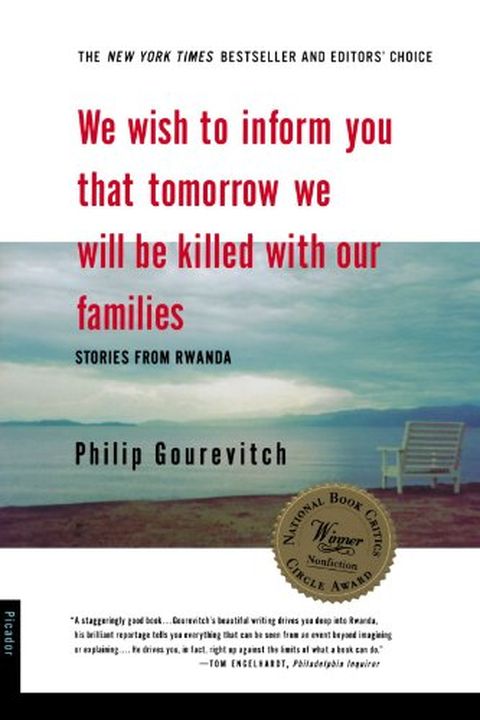 We Wish to Inform You That Tomorrow We Will be Killed With Our Families
Stories from Rwanda
Philip Gourevitch
A chilling and powerful look at one of the most unambiguous cases of genocide in history: the 1994 mass murder of 800,000 Tutsis in Rwanda. Philip Gourevitch's haunting work takes readers on a journey through the genocide's background while providing a vivid and unforgettable account of what it means to survive in its aftermath. A must-read for anyone seeking to understand humanity's darkest moments.
Publish Date
1999-09-04T00:00:00.000Z
1999-09-04T00:00:00.000Z
First Published in 1998
Recommendations
This meticulously account is told from both the Hutu and Tutsi perspectives and is impressively comprehensive. It is so well told, in fact, that I felt like I was there experiencing the horror with my own eyes.     
–
source
DENOUNCING v. EXAMINING EVIL. I'm reminded of a line from Philip Gourevitch's great book, We Wish To Inform You That Tomorrow We Will Be Killed with Our Families."...the problem remains that denouncing evil is a far cry from doing good."     
–
source