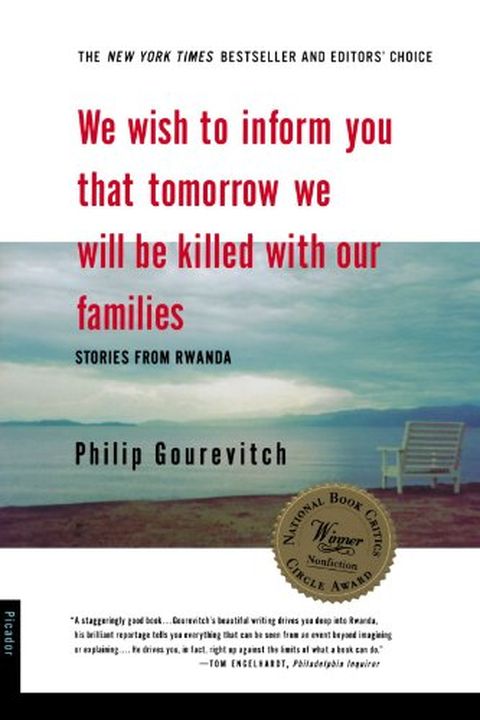 We Wish to Inform You That Tomorrow We Will be Killed With Our Families
Stories from Rwanda
Philip Gourevitch
In April of 1994, the government of Rwanda called on everyone in the Hutu majority to kill everyone in the Tutsi minority. Over the next three months, 800,000 Tutsis were murdered in the most unambiguous case of genocide since Hitler's war against the Jews. Philip Gourevitch's haunting work is an anatomy of the killings in Rwanda, a vivid history o...
Publish Date
1999-09-01T00:00:00.000Z
1999-09-01T00:00:00.000Z
First Published in 1998
Recommendations
This meticulously account is told from both the Hutu and Tutsi perspectives and is impressively comprehensive. It is so well told, in fact, that I felt like I was there experiencing the horror with my own eyes.     
–
source
DENOUNCING v. EXAMINING EVIL. I'm reminded of a line from Philip Gourevitch's great book, We Wish To Inform You That Tomorrow We Will Be Killed with Our Families."...the problem remains that denouncing evil is a far cry from doing good."     
–
source